It's here!
The Work Alchemy Success Journal is ready for you!
Hi there! I'm Ursula Jorch, the Founder of Work Alchemy. I am so pleased to offer you the Work Alchemy Success Journal. I know how powerful it's going to be for your business!
Celebrating is a crucial part of building your success. Each time you accomplish something and celebrate it, you strengthen your entrepreneurial spirit and the foundation on which you stand. I believe in this so strongly, it's something I recommend doing every day.
What Clients Are Saying
The Work Alchemy Success Journal both gives you a place to celebrate those successes, big and small, and express your gratitude for all that's manifested. It will also inspire you, with words to boost your spirit and encourage your progress.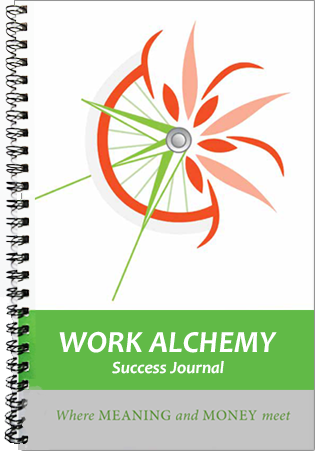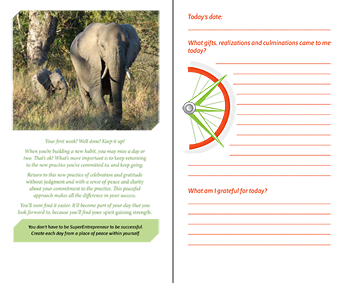 I wanted to make it so affordable, that you can keep up this practice with ease. Right now, the Journal is only $15 including shipping to anywhere you are, and lets you record your successes for 60 days! It's a small investment for a big return in creating the business you want. And they make a great gift!
Work Alchemy Success Journal
is a gift to yourself and your business.
Order your copy now
and start celebrating your successes!

P.S. When you buy the Success Journal, you'll also receive the weekly Work Alchemy newsletter with best practices for you and your business, if you're not already receiving it!
What Clients Are Saying
BEEEAUTIFUL!!!! I LOVE it!
So supportive and loving and meticulously crafted. Love the animals and the weekly encouragements. Sorry to be repetitive but I love it all. Really!
I like it because it's so portable – I can carry it with me during the day and when I travel.
I can use it for a particular project, to help me know I'm making progress.It's good for the smallest successes, even the stuff I didn't think were successes, things I'm "supposed to be doing."
I love my Success Journal!
What fun! I felt SO awesome about my life and myself after I wrote down all of those successes and gratefuls. I am looking forward to taking time each day to write in my journal. Thank you so much!
I'm excited for the people who will have and use this beautiful gift you've created.
I've just opened the journal and it is beautiful! I'm always so hyper aware of the many things I haven't done so I look forward to acknowledging what I've actually accomplished.
I can use it for my weight loss program!