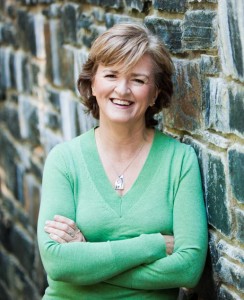 Ursula Jorch advises visionary solopreneurs and entrepreneurs on business and marketing strategies by focusing on their impact. Her own entrepreneurial success began with a quick start. After 9 years in a corporate job, she realized her own dream, starting a company that exceeded her 6-figure corporate salary from her first year in business.
In her 20+ years as an entrepreneur, she has coached many visionary people to start and realize successful businesses.
In transforming her practice from corporate consulting to coaching entrepreneurs, Ursula underwent a transformation herself.
She sold her house and most of her belongings, and traveled extensively, continuing her thriving and profitable business on the road.  In that process of soul discovery, she achieved clarity about what is truly important: making a positive difference in the world, having impact.
Ursula's coaching methods are both intuitive and practical, blending right- and left-brain approaches to help her clients achieve the business (and the life) of their dreams.
YOU REALLY CAN GROW YOUR BUSINESS (AND YOU!) FROM THE INSIDE OUT!
There are many types of business coaching styles. We have all known people who are echoes, not their own unique voice in the world. Maybe you've been one of those people who struggle with knowing and expressing your unique voice.
That voice comes from the inside of you. We all have it, that inner wisdom to know what is right for us. But we sometimes submerge it, because we think that other things are more important. Like having an income!
Income is one way we measure success. And it's an important one in business – income is the tool you use to support yourself in the life that you choose. Income allows you to grow your business and be truly creative and innovative.
It's also true that a business built from your authentic self, from the inside out, creates levels of success and achievement that are both sustainable and unparalleled, by every measure.
We live in an amazing, transformative time of great change, and people are afraid of losing not just their jobs, but themselves. Being an entrepreneur gives you an incredible opportunity for personal discovery and growth.
Through that growth, through that connection to your own inner wisdom, through that challenge, you realize your own potential, and your business becomes a way to BE that in the world, and have real influence, real impact.
People like you, who listen to your own inner wisdom, and have the support, guidance, and courage to do that, are people who change the world.
~
Want to be one of those people? I want you to be too! I'd love to talk with you about how you can tap into your own inner wisdom and build the business of your dreams.
I know that your success is already here, waiting for you to claim it!

If you have any business coaching questions, you can visit our Contact page. Or click on Business Coaching to learn more about how you could work with me on your income and impact.