Work Alchemy: The Impact Interviews
In this podcast series, learn and be inspired by successful leaders who have positive impact in their business and beyond.
Having impact, being a positive influence in the world, touches a deep human need in all of us to contribute and change lives for the better. Impact is grounded in love – love for yourself, for others and for the world.
SUBSCRIBE NOW WITH

Inspiring and energetic, best-selling author, speaker, and consultant Nathan Jamail speaks about the potentially difficult position of being a leader in the middle. He shares how to be empowered in that role, so your people can serve the impact of your organization best.
---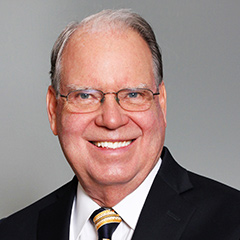 Episode 144: Fred Halstead
As an executive coach, Fred Halstead has observed and studied many leaders in action. He sums up his advice in his book, Leadership Skills That Inspire Incredible Results. In our interview, you'll hear about the 6 skills that you as a leader can develop for your own incredible results.
---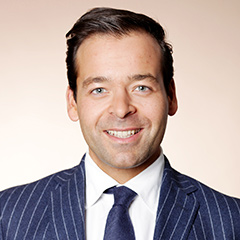 Episode 143: Jack Nasher
Author, consultant, and academic Jack Nasher is a leading expert on negotiation and deception detection. In his book, Convinced!: How to Prove Your Competence & Win People Over, and in our conversation, Jack describes the 8 pillars of competence and provides tools to build them.
---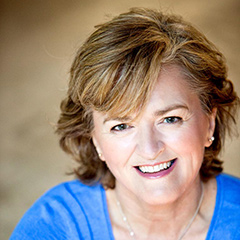 Episode 142: Ursula Jorch
When you want to enter an already crowded market, a unique value proposition can make the difference between success and failure. Impact can be that UVP, as I explain in this episode of the podcast.
---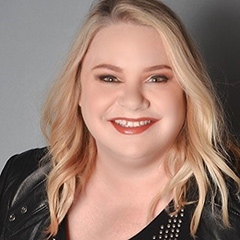 Episode 141: Nicole Lewis-Keeber
How do entrepreneurs sustain their business? By doing the emotional work, which matches the business work in importance. Nicole Lewis-Keeber helps you do that work, whether it's pricing, productivity, or dealing with your prior trauma, both 'big T' and 'little t'. We talk about how you can nurture and cultivate your business, and allow it to love you back.
---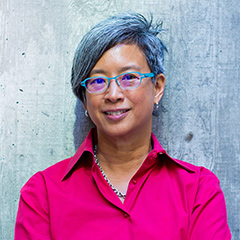 Episode 140: Ann Mei Chang
A leader in for-profit companies like Google and Apple, and in global non-profis USAID and Mercy Corps, Ann Mei Chang has woven a career of impact. In her book, Lean Impact: How to Innovate for Radically Greater Social Good, Ann Mei integrates her experiences with the principles of the Lean Startup for bigger impact.
---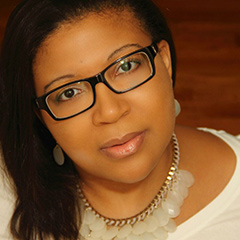 Episode 139: Lena West
Entrepreneur coach for women and creator of the CEO DNA Method, Lena West shows women entrepreneurs how to discover their inner CEO and leverage that knowledge to build a business that loves them back. In this podcast, we cover everything from claiming your power to managing your shadow side to the internet bro culture.
---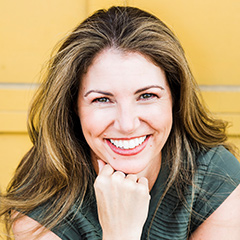 Episode 138: Kim Christfort
National managing director of The Deloitte Greenhouse Experience team, Kim Christfort helps executives tackle tough business challenges. In our conversation about impact, Kim and I delve into a practical tool for business relationships that Kim and her colleague Suzanne Vickberg developed called Business Chemistry, also the title of their new book.
businesschemistry.deloitte.com/
---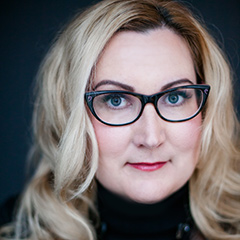 Episode 137: Kelly Diels
As a writer and feminist marketing consultant, Kelly Diels is a social critic who helps feminist entrepreneurs sell without selling out. The interview gets off to a fast start as we explore the implications of feminism in marketing and business.
---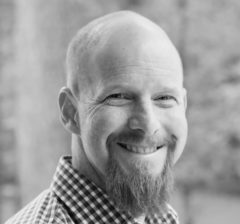 Episode 136: Josh Barricklow
Recently recognized in Inc. Magazine's 5000 fastest growing companies in the US, Versado Communications, piloted by Josh Barricklow, offers business consulting and training solutions to the healthcare industry. Josh has developed the company and its unique culture, along with the Versado Foundation, supporting community and economic development programs.
---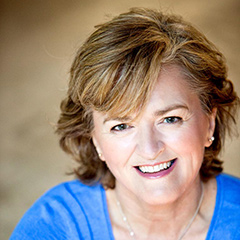 Episode 135: Ursula Jorch
Change is essential in business, or it fails to thrive or be sustainable. When you lead your business' change process like a boss, you can save time, energy, and money. Here are 10 ways to lead change effectively in your business.
---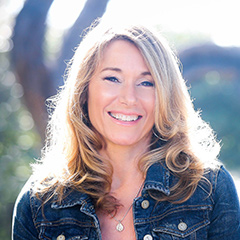 Episode 134: Prema Lee Gurreri
Leading Vedic astrologer, energy practitioner, and best-selling author Prema Lee Gurreri puts her expertise to work for leaders, entrepreneurs, visionaries, and change agents, Using her intuitive approach to business-building, she uses her Sacred Wealth Code to help her clients manifest wealth and create meaningful lives doing what they are meant to do.
---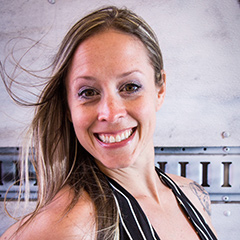 Episode 133: Nicole Spencer
Multi-business entrepreneur Nicole Spencer is on a mission to help people connect, whether it's through her crytocurrency consultancy or her business coaching for fitness coaches. Learn more about the impact that cryptocurrencies can have in the world in this interview.
Nicole Spencer Coaching
Asheville Crypto Consulting
---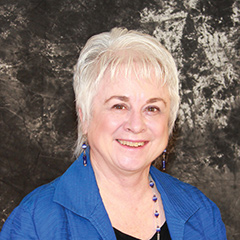 Episode 132: Cornelia Gamlem
Cornelia Gamlem, human resources expert, helps entrepreneurs understand what is needed to effectively work with others in their business. Hiring, managing, and compensation are all topics the interview delves into, so you can have more impact with your business.
---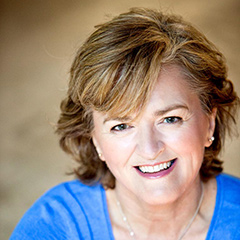 Episode 131: Ursula Jorch
Money is essential to your business, right? Some people would say that business is all about money. I believe that money can serve a higher purpose: your impact. The way that you choose to wield that tool of money has a direct effect on your impact and your business. Join me in this episode to explore your own relationship with money in your business.
---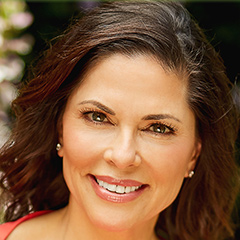 Episode 130: Yvonne Tally
In her book, Breaking Up With Busy, Yvonne Tally addresses one of the big issue of our time: overscheduled women. She provides practical tools for breaking the busy habit. Yvonne is also a meditation and de-stressing program leader in Silicon Valley, a business environment well known for its high achievers, so you know she has valuable experiences to share.
---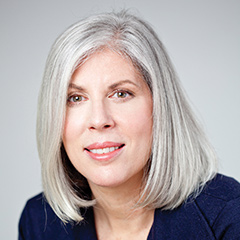 Episode 129: Carla Goldstein
As the Omega Institute's Chief External Affairs Officer, Carla Goldstein helps Omega connect its work to change-making efforts around the world. She doesn't stop there in having impact: Carla co-founded the Omega Women's Leadership Center to bring together women and training them to wield power for collaboration and connection.
Omega
Omega Women's Leadership Center
---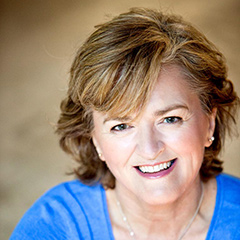 Episode 128: Is the D Word Holding You Back? Discipline and Your Impact
We creative entrepreneurs can get scared away by that word, 'discipline.' Making consistent progress, creating real change, requires it, though. Listen in as Ursula shares how discipline doesn't have to be 'the D-word.'
---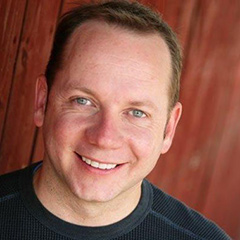 Episode 127: Tom Chalmers
Comedy actor, writer, and teacher Tom Chalmers has run the gamut from training with Second City to Artistic Director at Groundlings East/Gotham City improv. His focus on teaching brings the principles of believing in yourself, your abilities and your product/service into this arena.
Asheville Improv Facebook Page
RPB Improv Facebook Page
---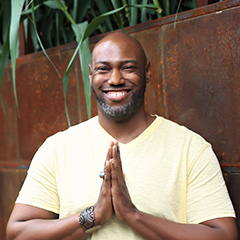 Episode 126: Jerome Braggs
A near-death experience woke Jerome Braggs up to deep spiritual truths, and led him to create a business to share how to live with well-being through what he calls the Soul Medicines. Listen in as Jerome shares his extraordinary journey to healing and impact.
---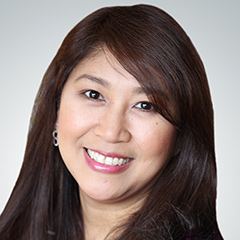 Episode 125: Meriflor Toneatto
Author and CEO Meriflor Toneatto specializes in helping ambitious women entrepreneurs, professionals, and leaders reach financial prosperity while having impact, what Meriflor calls fulfilling their social promise. Her work is so aligned with the message of impact – find out more in the conversation.
---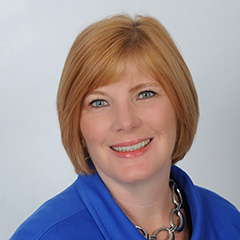 Episode 124: Rebecca Barnes-Hogg
Author and consultant Rebecca Barnes-Hogg helps small businesses achieve transformation by finding the talented people they need. Listen as she describes her journey from corporate America to being part of the entrepreneurial world, and how she can help your small company.
---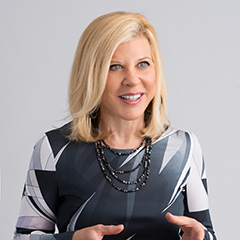 Episode 123: Robin Koval
Award-winning expert in advertising, media, youth culture, and tobacco control, Robin Koval took her for-profit skills into a non-profit, to great positive effect. Hear about the arc of her career and how she works with culture to create impact.
---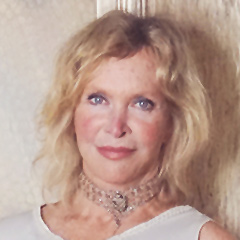 Episode 122:

Nancy Noel
Nancy Noel's artwork has inspired millions and hangs in the homes of world leaders like Oprah Winfrey. Nancy has published 9 books. Her work also includes children, including those with disabilities like the dyslexia she herself has and through a school she supports in Kenya. She credits her spiritual focus with her success.
---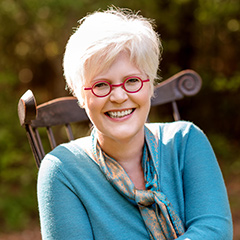 Episode 121:

Patti Digh
Storyteller Patti Digh's work manifests in several ways: facilitator and creator of social justice and diversity/inclusion programs, 8-time book author, and creator of the Life Is A Verb annual camp. She helps us improve the quality of our engagement, at work and in our lives.
---

Episode 120: Jennifer Uteda
As an award-winning writer, producer and editor, Jennifer Uteda creates films about brave women who are changing the world in their own personal way. Her SheWarriors documentary series inspires women and young girls to 'go for it' in life. Her entrepreneur documentaries are helping women to market their businesses, so they can make a difference.
shewarriors.com
reelwomenmarketing.com
---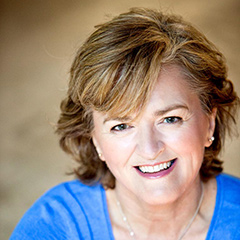 Episode 119: Is Discomfort Necessary to Have Impact?
What's your relationship with discomfort? Are you avoiding it and at the same time avoiding things that would bring your message to more people? What if your discomfort is just part of having impact? If that's how you choose to look at discomfort, then what would you be willing to do to make a difference in the world?
---

Episode 118: Tanya Geisler
Is the Impostor Complex holding you back from having impact? Life and business coach, speaker, and writer Tanya Geisler steps up to bring clarity to why we procrastinate, people-please and other signs of the Impostor Complex in action. She shares her own experiences and offers insights and solutions so you can have the impact you're called to have.
---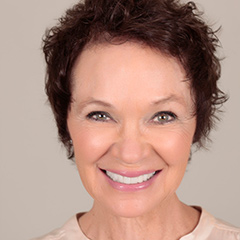 Episode 117: Linda Rendleman
Leader of the Women Like Us Foundation, Linda Rendleman promotes gender equality and social justice globally through the foundation, her books, and the documentary Women Like Us: Three Journeys. One Mission. To Change the World.
---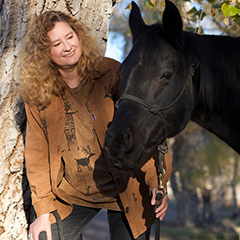 Episode 116: Linda Kohanov
Bestselling author Linda Kohanov explores the healing potential of working with horses and offers programs that address leadership, emotional and social intelligence, and stress reduction. Her empowering work helps us understand how varied leadership skills are and how to wield the 5 skills.
masterherder.com
eponaquest.com
---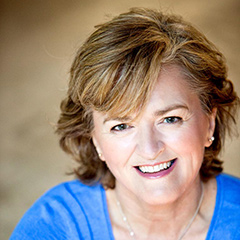 Episode 115: Is This Your Year To Step Up?
It's a new year! Full of possibilities. Possibilities for you to have more impact with your business. But in order to make the most of them, you have to step up. Is this your year to make a difference, to transform possibilities into impact? Business coach Ursula Jorch, your host on this podcast, talks about what it takes to have the impact you envision. You can do this!
---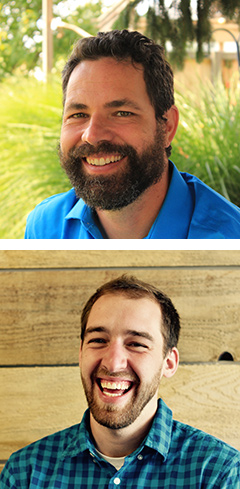 Episode 114: Will Wise & Chad Littlefield
Will Wise and Chad Littlefield are business partners in a unique leadership and communication training company. They ask powerful questions, which is also the title of Will's new book, as a way to amplify trust and connection, and help people create a workplace that is worth showing up to.
---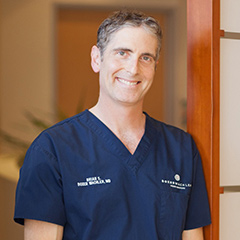 Episode 113: Brian Boxer Wachler
Dr. Brian Boxer Wachler recently expanded his expertise from being the world's leading authority on keratoconus, an eye condition, to the field of Perceptual Intelligence (PI), how we interpret and occasionally manipulate our experiences to distinguish fantasy from reality. Learn how PI affects your marketing and your life.
boxerwachler.com
perceptualintelligence.com
---

Episode 112: Wendy Lipton-Dibner
Impact and influence strategist Wendy Lipton-Dibner is a real find in the business world. She's someone who is willing to experiment to find the right path. Listen in as we hear her personal and professional story of impact.
---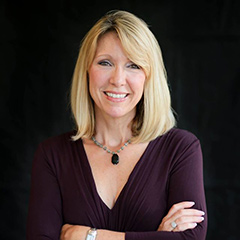 Episode 111: Barrie Davenport
Personal development thought leader and multiple best selling author Barrie Davenport shares the personal and business aspects of how her practical, science-backed strategies for self-improvement have impacted so many, with over a million readers each month of her blog.
---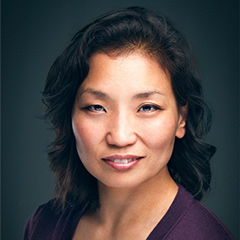 Episode 110: Lesley Grossblatt
Product innovator at multiple high profile tech companies, Lesley Grossblatt is now leading TheBoardList.com, working to increase corporate board performance through greater gender diversity. Lesley shares stories from her own tech experience and how she see the future unfolding for women.
---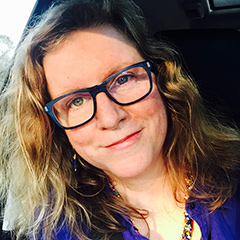 Episode 109: Christa Gallopoulos
Sangoma and guide for change Christa Gallopoulos has been on a journey to find belonging. She talks about her experiences in South Africa, and how she has built work and life around helping others bring their innate gifts to the world.
Silethokuhle Foundation
Silethokuhle Foundation Facebook Page
---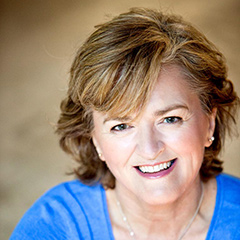 Episode 108: Ursula Jorch
Your impact depends on you. Your energy, Your well-being. Consistent action is what has real impact. In this episode, learn what you can do to implement a practice of self-care that will keep you going as you have impact and even change the world.
---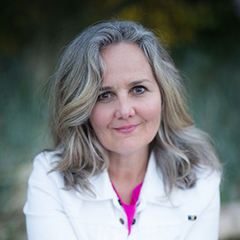 Episode 107: Barb Edie
A passionate writer, speaker, and transformational mentor, Barbara Edie helps purpose-driven people connect to their inner wisdom and authentic power. Hear how Barbara's trips to Africa have transformed her own business and life.
---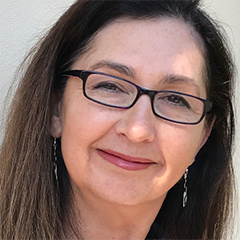 Episode 106: Carolyn Butler-Madden
Cause marketing expert, entrepreneur and author Carolyn Butler-Madden helps brands drive profit through purpose. She sees business and marketing as a potential force for good in the world. Our conversation delved deep into how profit and purpose can combine for the good of all.
carolynbutlermadden.com
sundaylunch.com.au
---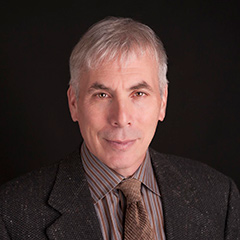 Episode 105: Michael J. Gelb
The world's leading authority on applying genius thinking to personal and organizational development, Michael J. Gelb shares his pioneering ideas about creativity, innovative leadership, and substantial connection. He's even worked for the Rolling Stones as a juggler! A unique and innovative leader.
---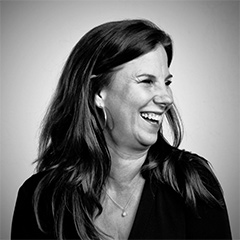 Episode 104:

NANCY DUARTE
Communication expert and author Nancy Duarte heads up a firm that is the global leader behind some of the most influential visual messages in business and culture. Listen as she tells the stories of her own entrepreneurial journey and her take on impact.
---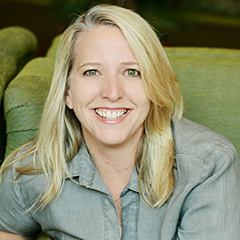 Episode 103: BRIDGETTE BOUDREAU
Conscious business executive and life coach Bridgette Boudreau joins us to talk about her unique career journey, and how she is currently supporting the mission of Sounds True to spread spiritual wisdom.
---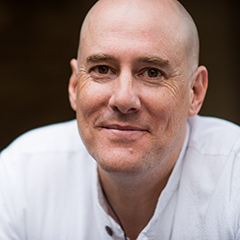 Episode 102: DAVID LaMOTTE
Award-winning songwriter, speaker, and author David LaMotte speaks to connecting each other in an invitational way in his business. Through the diversity of his music, nonprofit, and writing, David deconstructs the myth of powerlessness.
---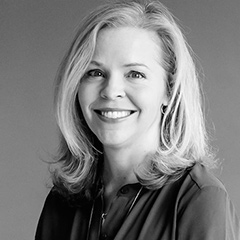 Episode 101: SARAH SEIDELMANN
Fourth-generation physician turned shamanic healer and life coach Sarah Seidelmann joins us for a conversation about living courageously and enthusiastically. She shares her own story and the ways of shamanic healing, along with a behind the scenes view of her business.
---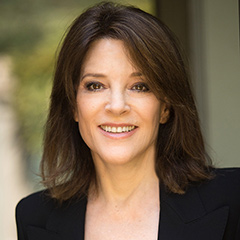 Episode 100: MARIANNE WILLIAMSON
Internationally acclaimed spiritual author and teacher, Marianne Williamson, joins us to talk business. Her perspectives on impact, money, clients, and team continue to shed light on how we can remain spiritually aligned while doing business.
---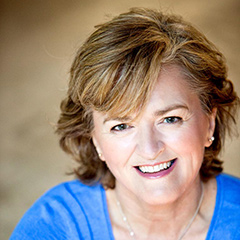 Episode 99: URSULA JORCH
You can have impact every day, by adopting these 7 habits of highly impactful people. In this podcast episode, Ursula teaches you the 7 habits of highly impactful people, and how you can bring them into your own work and life. These habits pay off hugely, not only in how much impact you have, but financially in your business too. By following these 7 habits of highly impactful people, you and your business will make a difference. Your impact is a gift to us all.
---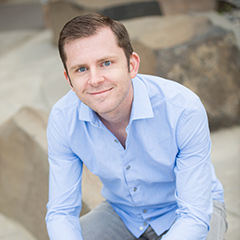 Episode 98: CHRIS GUILLEBEAU
Non-conformist Chris Guillebeau has spent his life following freedom, independence and community as an entrepreneur. His popular books, podcast and annual World Domination Summit gathering have created a following of entrepreneurs and side hustle explorers.
---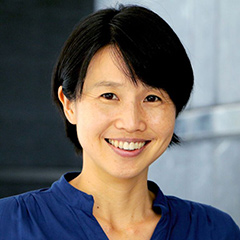 Episode 97: MASAMI SATO
Helping entrepreneurs have transforming, life-changing impact through giving projects, Masami Sato's organization, Buy 1 Give 1, presents opportunities for meaningful contributions to solving big problems. An author and speaker, Masami shares her journey with leadership in her business.
---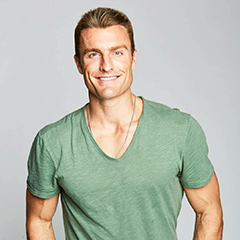 Episode 96: ANDY HNILO
A life-changing car accident led former model and athlete Andy Hnilo to create a company of skin care products to heal himself and others. Andy's experience is a great example of his discipline and persistence moving him past his accident and into a whole new life.
---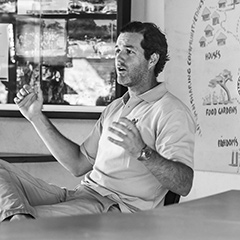 Episode 95: BOYD VARTY
Growing up in the African wilderness has prepared speaker, author and coach Boyd Varty for his work of helping people, individually and in organizations, restore their connection with their own true nature. The connectedness of the African village environment is what he helps create in companies.
---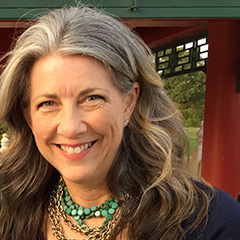 Episode 94: KIMBERLY GRAHAM
Collaborative divorce lawyer Kimberly Graham is a compassionate and respectful ally who is on a mission to educate people so they can move forward through divorce with dignity. She believes that divorce can't undo a family, so the collaborative process is critical to the health of a family after divorce.
---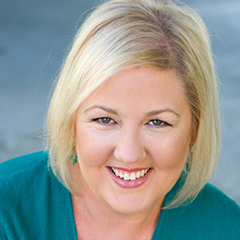 Episode 93: TESS VIGELAND
In this liminal space between her highly successful career as a journalist and host of Marketplace Money on NPR, Tess Vigeland is exploring what is possible in her life after the career she wanted and achieved. Listen in as she shares her insights into taking the leap.
---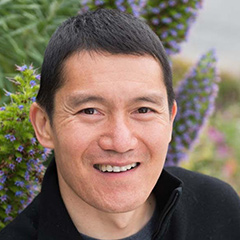 Episode 92: GEORGE KAO
Marketing expert George Kao realized he wasn't having the impact he wanted to have, so he shut down his multi-6-figure marketing business and started over. This courageous move led to a full practice and clients with their own impact realized.
---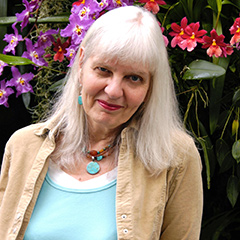 Episode 91: CHRIS ZYDEL
Creative entrepreneur Chris Zydel works with clients through intuitive painting and other means to help them connect to their aliveness, their intuition. She believes that everyone is deeply creative and that we can use that creativity for life-changing personal transformation.
---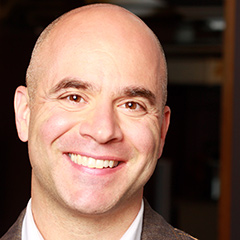 Episode 90: MARTIN PERELMUTER
With clients like actor Michael J. Fox, Dragon Kevin O'Leary, and Canadian Prime Minister Justin Trudeau, the business created by Martin Perelmuter and his wife Farah has global impact. Martin's belief in speaking as a catalyst for change informs the business' value-based culture.
---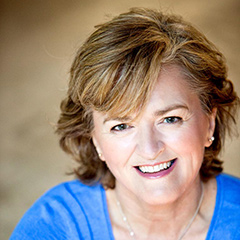 Episode 89: URSULA JORCH
Are distractions keeping you from having impact? Ursula Jorch discusses the four main ways you can limit your impact, and strategies to move past those distractions.
---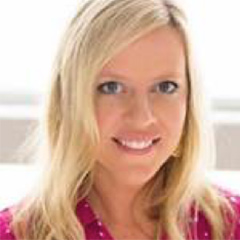 Episode 88: HANNAH RANDALL
As CEO of Manna Foodbank, which provides over 13 million meals annually, Hannah Randall provides a uniting place where people are treated with love and respect, and hope and dignity are offered at a time when it is most needed.
---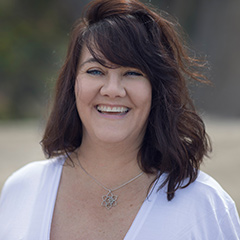 Episode 87:

CHRISTINE MARIE
A specialist in healing inner and outer conflict, Christine Marie brings valuable to relationship and addiction work. Her holistic mind, body, heart approach allows people to address each aspect of their wholeness to create change.
---