Work Alchemy: The Impact Interviews
In this podcast series, learn and be inspired by successful leaders who have positive impact in their business and beyond.
Having impact, being a positive influence in the world, touches a deep human need in all of us to contribute and change lives for the better. Impact is grounded in love – love for yourself, for others and for the world.
SUBSCRIBE NOW WITH

---
Recent Episodes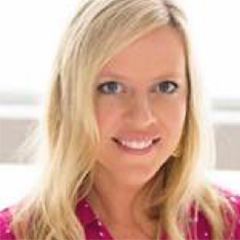 Episode 88: HANNAH RANDALL
As CEO of Manna Foodbank, which provides over 13 million meals annually, Hannah Randall provides a uniting place where people are treated with love and respect, and hope and dignity are offered at a time when it is most needed.
---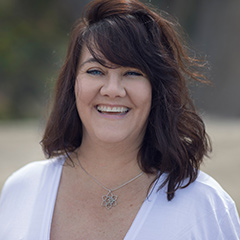 Episode 87:
CHRISTINE MARIE
A specialist in healing inner and outer conflict, Christine Marie brings valuable to relationship and addiction work. Her holistic mind, body, heart approach allows people to address each aspect of their wholeness to create change.
---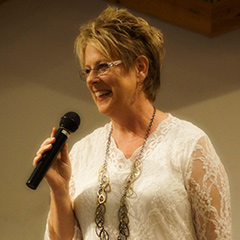 Episode 86: REV. DARLENE STRICKLAND
As the visionary behind a movement called, Our Love Is Power, as well as the leader of a spiritual community, Rev. Darlene Strickland creatively weaves deep spiritual insight, music, and humor to help others access their inner wisdom and embody Love in action.
---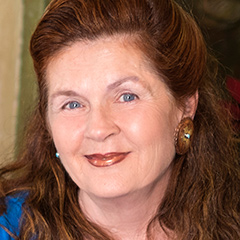 Episode 85: GAIL LARSEN
Described by Fast Company as "transforming your relationship to your voice via the deepest stirrings of your soul," speaking coach Gail Larsen helps her clients find their own voice and speak from the truth of who they are to open hearts, inspire change and move people to act.
---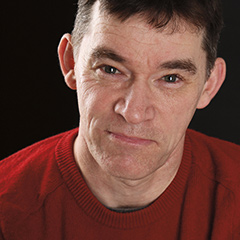 Episode 84: STEVE TAYLOR
Named one of Mind, Body, Spirit magazine's 100 Most Spiritually Influential People, Steve Taylor is a teacher in psychology who has taken his interest in spiritual awakening into his research. Listen as he shares how wakefulness and impact are intimately related.
---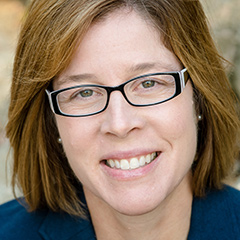 Episode 83: ESTHER MANHEIMER
Asheville Mayor Esther Manheimer effectively balances being mayor of a mid-size city, a lawyer, and mother of 3 boys. An honored attorney and politician, Esther has focused her attention on greater equity for all residents, specifically in the area of public housing.
---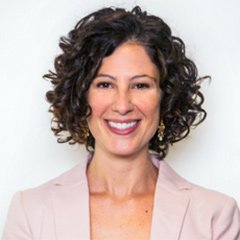 Episode 82: SEVAUN PALVETZIAN
This guest personifies the power of local action. Sevaun Palvetzian, CEO of CivicAction, builds relationships and leadership to bring business, government, labor, non-profits, and the community together to create positive change. Listen in as she shares how they tackle issues such as youth unemployment and mental health in the workplace.
---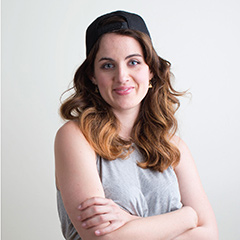 Episode 81: ELIZA REYNOLDS
At 26, best-selling author and daughtering pioneer Eliza Reynolds has taught daughters to be active in their relationship with their mothers for 11 years. She shares her unique and relationship-oriented experience of being the CEO of her business and in partnership with her mother.
---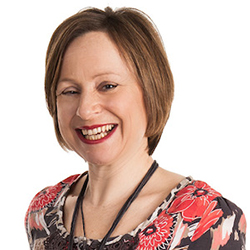 Episode 80: ALISOUN MACKENZIE
Returning for her second Work Alchemy podcast interview, #1 best-selling author and mentor Alisoun Mackenzie joins us to talk about how her impact has changed and why. She shares the benefits of a break from work, including more focused alignment with her big vision for social impact.
---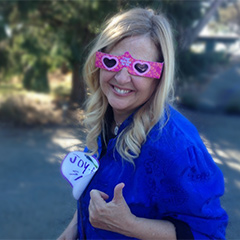 Episode 79: SARK
International expert in personal well-being and transformation, SARK describes herself as a Transformer, an Uplifter, and a Laser Beam of Love. Her books, art, and programs are intended to provide a powerful, grounded and practical approach to feeling glad more often.
---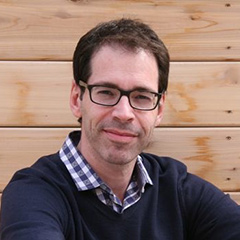 Episode 78: PHILLIP HAID
Part marketing agency, part accelerator, Phillip Haid's company, PUBLIC, helps clients discover how purpose and profit go hand in hand. Taking a strategic approach, he helps companies discover their potential for social impact while flourishing as a company.
---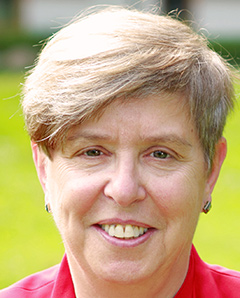 Episode 77: LINDA LEHRHAUPT
Mindfulness-based stress reduction expert and author Dr. Linda Lehrhaupt blends her education background with mindfulness to create programs for individuals and companies throughout Europe and soon, in the US. Join us to learn about business and mindfulness.
---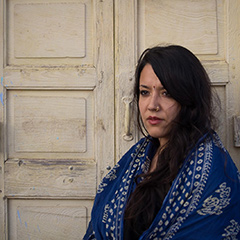 Episode 76: DANIELLE DA SILVA
Acclaimed photographer, director and speaker Danielle Da Silva focuses on storytelling to empower people around the world to solve the most challenging problems. Her organization, Photographers Without Borders, empowers grassroots NGOs and initiatives by connecting them with volunteer photographs and videographers.
Photographers Without Borders
danielledasilva.com
---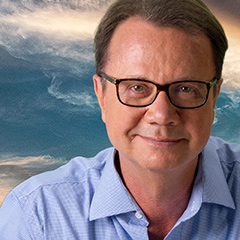 Episode 75: ACHIM NOWAK
Executive coach and international authority on personal presence, Achim Nowak, focuses on helping C-suite executives have more joy in their work. We can all learn from his emphasis on having fun and also drilling down to go deep.
---
Episode 74: ISABEL HUNDT
Author of The Power of Faith-Driven Success, Isabel Hundt shares her message of tuning into ourselves as the path to success. She teaches how to use our emotions and intuition as a powerful guide in business and life.
---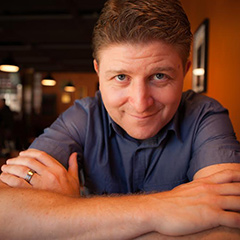 Episode 73: JASON STEIN
Small business coach Jason Stein helps owners mindfully focus their business on profits, relationships and impact. You may know him for his inventive and fun 'will work for chocolate' promotion, where he offered a coaching session in exchange for chocolate.
---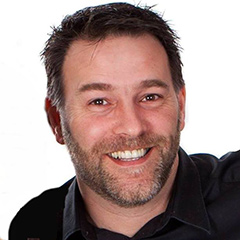 Episode 72: STEVE AITCHISON
UK's #1 blogger Steve Aitchison has built an online following of millions on Facebook. Out of that success, he created a brand new business helping others to do the same. It's now become a large international community, meeting both online and live for Your Digital Formula events. Learn how he did it in this interview!
---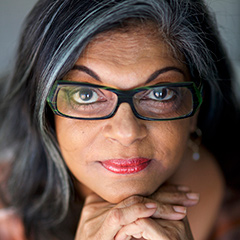 Episode 71: INDRANI GORADIA
A tireless advocate for women's health and empowerment, Indrani Goradia speaks and teaches around the world to bring health, strength and wellness to women in need.
---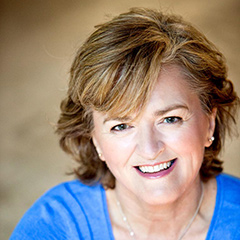 Episode 70: URSULA JORCH – DOES YOUR IMPACT MATTER?
Does your impact matter? Ursula addresses that important question in this episode. We live in interesting times, and that can be scary because we don't know what's coming. What we can do to empower ourselves is the topic of this podcast.
---
Episode 69: MEREDITH ELLIOTT POWELL
Business strategist, keynote speaker, and award-winning author Meridith Elliott Powell brings her corporate sales and leadership background to bear on helping her clients everything they need to know about how to make this economic work for them.
---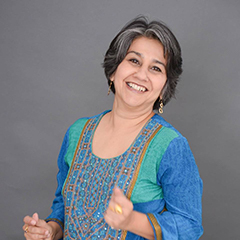 Episode 68: MALLIKA DUTT
Social justice advocate Mallika Dutt is one of those smart, engaged people who makes a real difference in the world. Her work inspires a diverse community of change-makers dedicated to building a world in which all beings can thrive.
---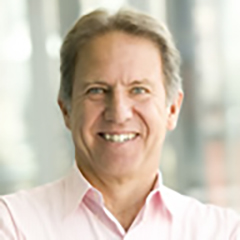 Episode 67: BRIAN BIRO
America's Breakthrough Coach, Brian Biro, is one of the top 65 motivational speakers in the world. Described as having "the energy of a 10-year-old, the enthusiasm of a 20-year-old, and the wisdom of a 75-year-old", Brian inspires his audiences to see their own possibilities.
---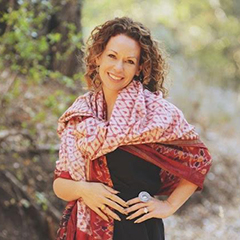 Episode 66: ZHENA MUZYKA
This award-winning, purpose-driven social entrepreneur has gone from creating a multi-million dollar fair trade business to being the publisher of a mind-body-spirit imprint for Simon and Shuster. Her book is in development for a TV series.
---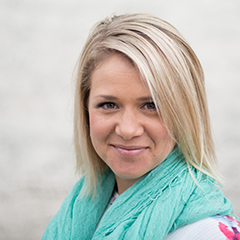 Episode 65: CHELSEA DINSMORE
Her husband Scott died on the slopes of Mt. Kilimanjaro, leaving Chelsea Dinsmore to redefine her own impact. Listen in as the owner of Live Your Legend navigates her new life and work.
---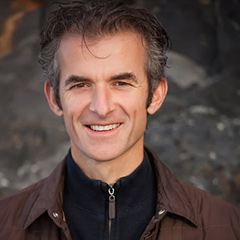 Episode 64: MARK COLEMAN
Using mindfulness practices, author Mark Coleman guides students to more freedom through a wise relationship with their inner critic. He personally has moved from a strong self-hatred as a punk rocker to a successful businessman and coach.
---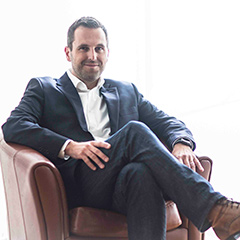 Episode 63: TODD HENRY
Author Todd Henry teaches leaders and organizations how to establish practices that lead to everyday brilliance. His latest book, Louder Than Words, was called, "one of the best guides to living a meaningful life I have ever read" by bestselling author Tom Rath.
---
Episode 62: TALA RAASSI
Fashion designer and author Tala Raassi has been through significant personal obstacles and multiple businesses in order to bring her passion and vision to life. Listen to how global media captured her story and what it has meant for her and her successful business.
---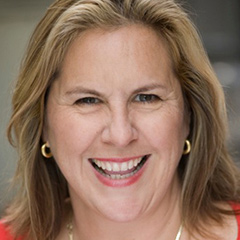 Episode 61: SAMANTHA BENNETT
Author of 2 books, Sam Bennett created The Organized Artist Company to help creative people get unstuck and achieve their goals. She has counseled thousands of artists and entrepreneurs on their way to success.
---
Episode 60: LEE ZLOTOFF
Creator of the popular and enduring TV series MacGyver, Lee Zlotoff has taken his personal methodology and shared it as The MacGyver Secret, a problem-solving process for personal, community and global issues.
---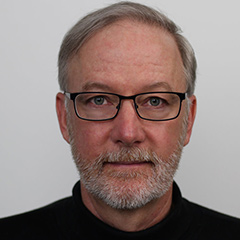 Episode 59: THOMAS M. STERNER
From a service business to author, speaker and coach, Thomas M. Sterner has translated his own experiences into guidance for others on being self-aware and enjoying your process.
---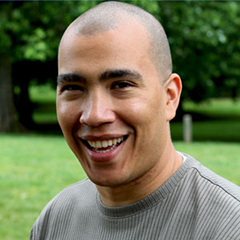 Episode 58: CHARLIE GILKEY
Best-selling author, speaker, blogger, podcaster and business strategist Charlie Gilkey has had to get clear on what's most important in his personal and business journey. That clarity has led to a successful business and a fulfilled life.
---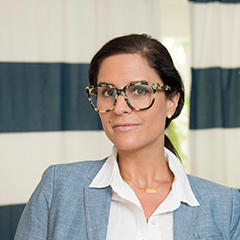 Episode 57: VIOLETTE DE AYALA
Founder of a unique network for women business owners, FemCity, Violette de Ayala shares her knowledge and offers inspiration to create and pursue your own destiny in business.
---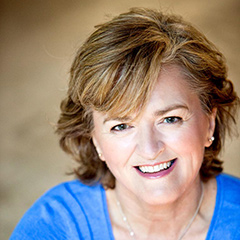 Episode 56: URSULA JORCH
Ursula explores how your circle of connection is essential to having impact.
---
Episode 55: DIANA CHAPMAN
Corporate leadership consultant and author Diana Chapman helps organizational leaders leap into the unknown, where a bigger game of life awaits. She brings new models of leadership based on personal and collective awareness and empowerment to business.
---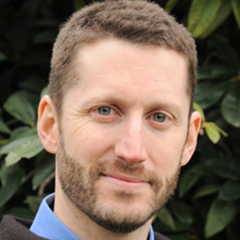 Episode 54: MARK SILVER
Fourth-generation entrepreneur Mark Silver brings a spiritual and heart-based approach to business as a coach, consultant, mentor and spiritual healer.
---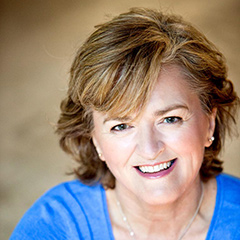 Episode 53: URSULA JORCH
The Impact Manifesto is a powerful call to action. These beliefs define impact as the positive influence that you can have in your business and beyond. Use The Impact Manifesto to anchor you through change and growth in your business.
---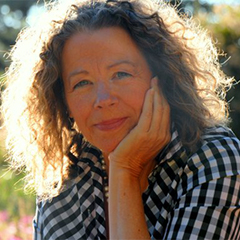 Episode 52: DR. ROSIE KUHN
A transformational coach and author of 8 books, Dr. Rosie Kuhn delves into how the way we are being creates our lives as they now are. Through cultivated awareness, she acts as a steward for people moving through transformation to achieve their desired life.
---